Testimonials
Brad B.
I LOVE this store. Friendly people, everything that you would need for your animals, large and small. Plenty of tools and fencing, feed bins....just an old fashioned country store experience. I'd go here over a big box store any day.
Jason B.
This is one of the best businesses I know of in our area for getting whatever a your operation might need. More importantly, they remember you when you walk in their door, they always remember to order something you need, and their prices are great! It is truly a hometown business at its best, and they will always have our business!
Gene G.
Best feed store on Delmarva.If they don't have it they can get it Purina or not. If you have a question about feed or animals they know the answer or will find it.
Cookie S.
Definitely one of the best hometown spots in Delmar
Joe P.
Old time feed and hardware store great people who are very pleasant to deal with.
Robert L.
Excellent service, excellent selection of merchandise
Stephanie N.
Best store for all of your feed and hardware needs!
MD Grammy
I'm not a farmer or builder; just love looking over the flag collection and related bird feeders and suet.
Stephanie C.
Nice local hardware store. Great products for farm animals and equipment. I go there for Purina cat food. People are really nice.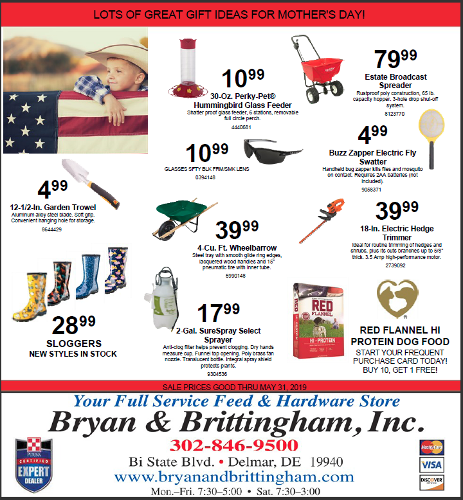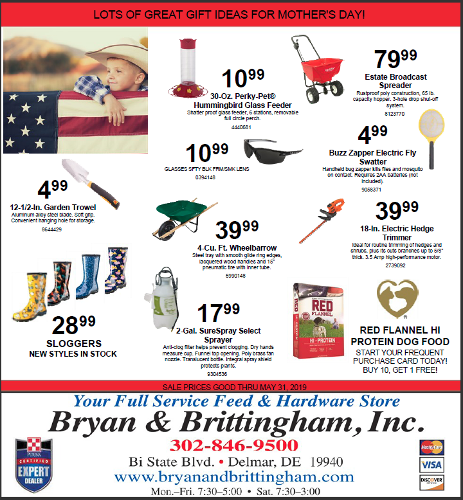 Take advantage of our May sales! Check out our flyer for all of your Mother's Day Gift needs, Spring Lawn & Garden project needs & more! Click below to view our Full Flyer!
Not valid with any other discounts or...
Valid: 05/01/2019 - 05/31/2019
Offered By: Bryan & Brittingham, Inc.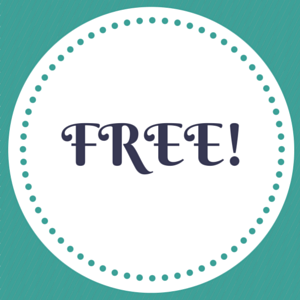 Buy 8 bags of Exclusive or Infinia dog foods and get 1 bag for FREE! Not valid with any other discounts or sales.
Valid: 01/01/2018 - 12/31/2019
Offered By: Bryan & Brittingham, Inc.