{product.name}
Menthol Horslyx Balancer
Menthol Horslyx Balancer is designed to provide a unique two-pronged approach in supporting a healthy respiratory system. Ingredients, such as menthol, eucalyptus and aniseed support the airways, meanwhile the high specification balancer package helps maintain immunity.
Available in 23 Oz. or 11 Lb.
Features:
Menthol, eucalyptus and aniseed to help keep airways clear of mucus, which will help the horse breathe more easily and dramatically reduce stress.
Powerful anti-oxidants, such as Vitamin C and E, selenium, chelated copper and zinc, to support and maintain a healthy immune system, which maximizes the ability to support and aid healthy lung function.
The Horslyx high specification vitamin, mineral and trace element package, which is ideal for balancing nutrient deficiencies in forage and grazing.
High oil content for healthy skin and coat.
Biotin, zinc and methionine for healthy hooves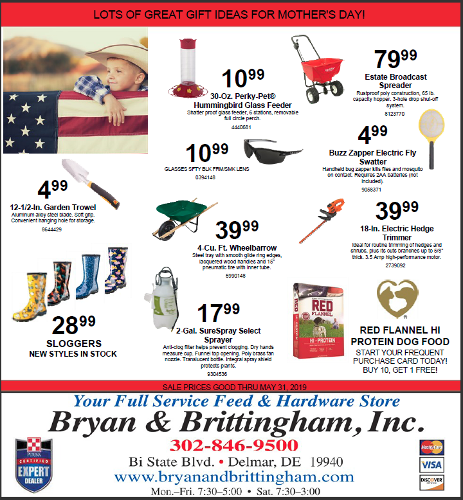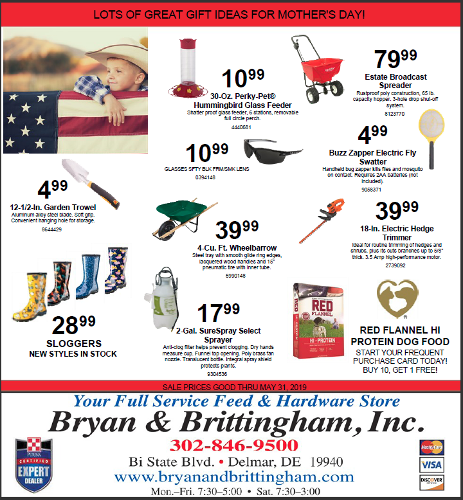 Take advantage of our May sales! Check out our flyer for all of your Mother's Day Gift needs, Spring Lawn & Garden project needs & more! Click below to view our Full Flyer!
Not valid with any other discounts or...
Valid: 05/01/2019 - 05/31/2019
Offered By: Bryan & Brittingham, Inc.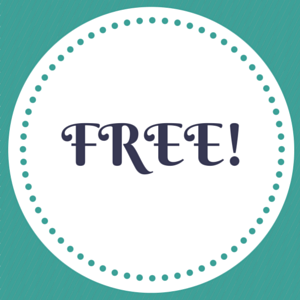 Buy 8 bags of Exclusive or Infinia dog foods and get 1 bag for FREE! Not valid with any other discounts or sales.
Valid: 01/01/2018 - 12/31/2019
Offered By: Bryan & Brittingham, Inc.